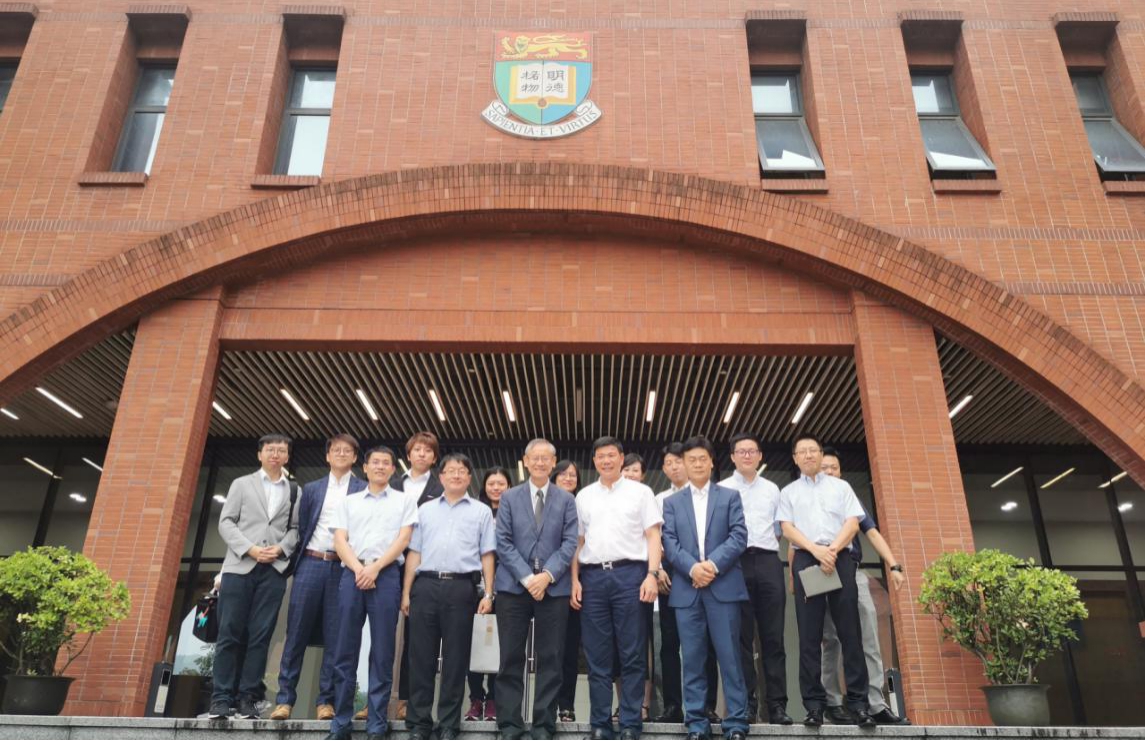 On September 3, Board Chairman of Hailiang Group Feng Hailiang led a delegation to visit ZIRI. Vice-President (Research) of HKU and Director of ZIRI Professor Andy Hor, Executive Director of ZIRI Professor Guo Zhengxiao, and Dr. Wilton Fok of HKU e-Learning Development Laboratory extended their warm welcome to the delegation of Hailiang Group.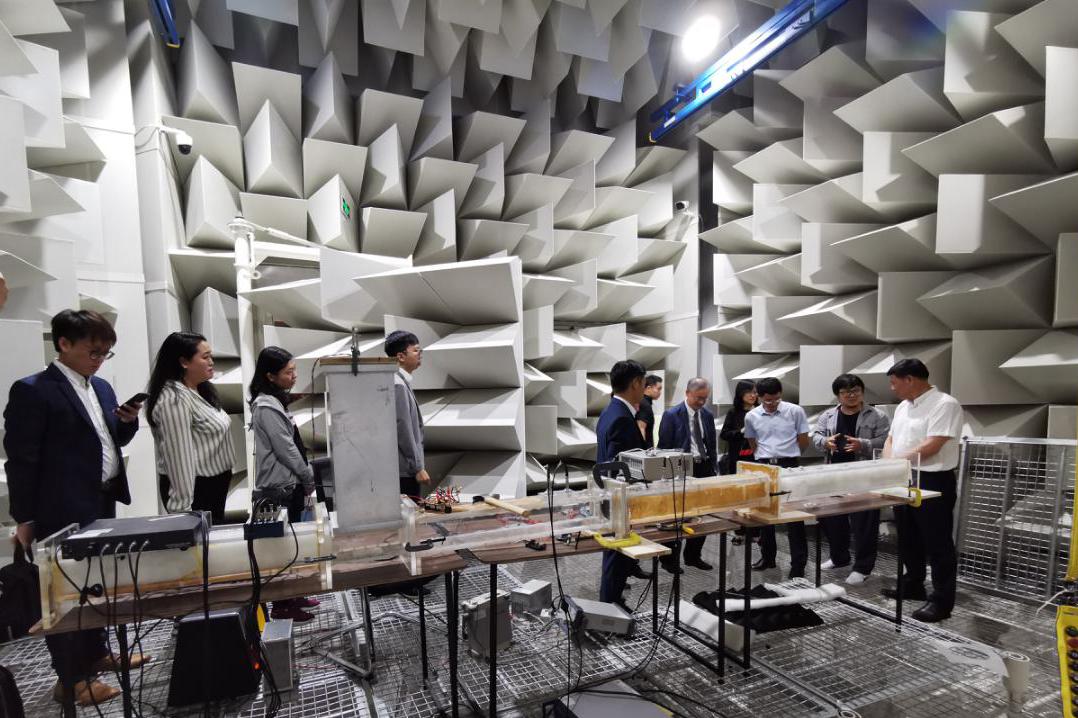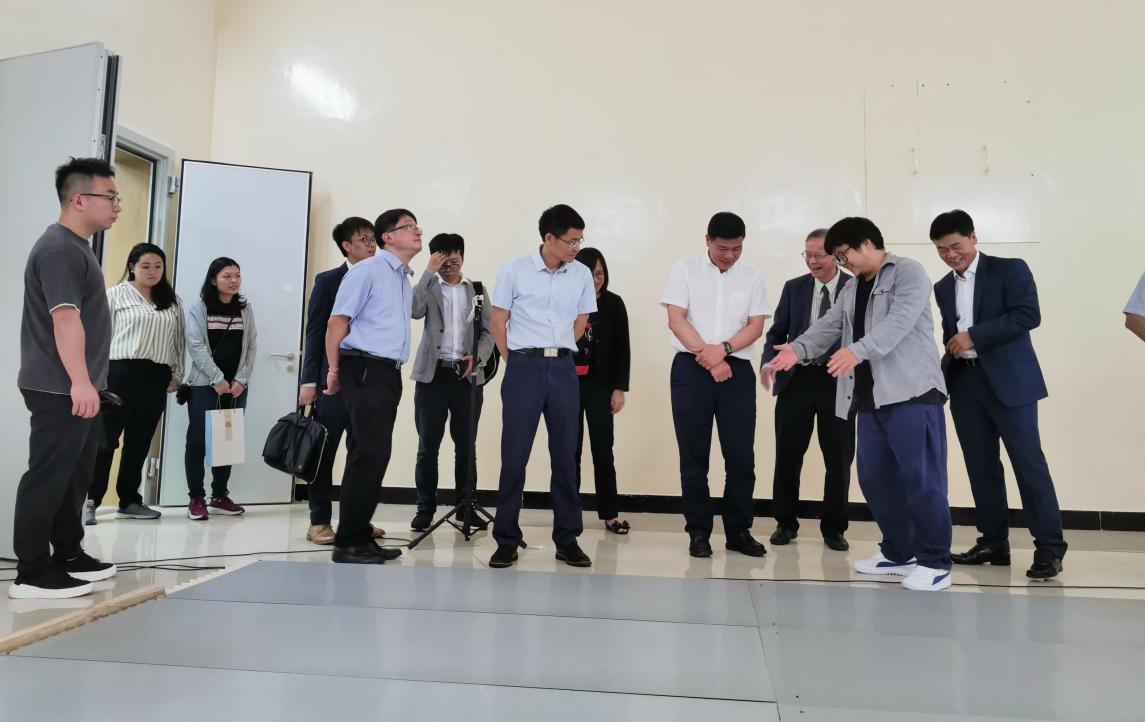 The delegation was accompanied by the staff in their visit to the exhibition hall, Advanced Functional Materials Lab, Vaccine & Antibody Engineering Lab, anechoic chamber and reverberation chamber to further deepen their understanding and knowledge of ZIRI. During the visit, the research assistant of Aerodynamics and Acoustics Lab (AA Lab) Dr Zhang Yumin introduced, "AA Lab dedicated to the study of dynamic system and its application in energy and environmental engineering, classical acoustics without airflow forms an important subset of our work. Now we have Anechoic and reverberation chambers, General fluid mechanics laboratory, Tube Acoustics laboratory and Vibration Control laboratory to conduct research in Multi-physical precise acoustic calculation, as well as acoustic design and testing system. Research Assistant of AI & Big Data Lab Dr. Zhang Jiarui introduced, "We use multi-source data and deep learning methods to classify Alzheimer's patient data to assist doctors in diagnosing patients, and yet we have formed collaboration with Jollychic, one of the Unicorn Enterprises in Zhejiang Province."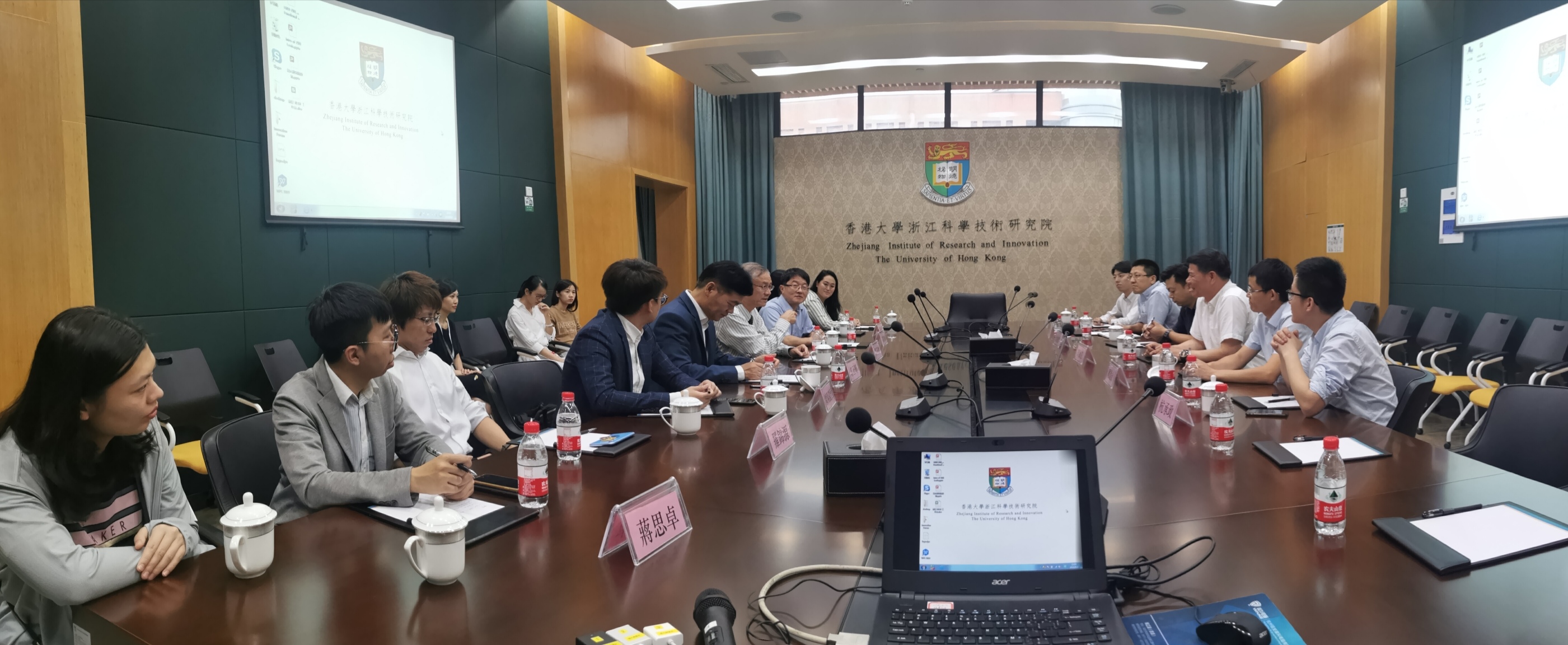 After the visit, the delegation moved to Executive Conference Room for further discussion. Professor Andy Hor introduced that ZIRI is an important link between HKU and the mainland. HKU had been paying great attention to scientific research and its cooperation with enterprises. According to the blueprint of HKU concerning the application of research achievements, HKU hopes to have more collaborations with enterprises in the mainland in future.
Hailiang Group is dedicated to the research, development and services of Non-ferrous Metals, Real Estate Construction, Ecological Agriculture, Basic Education, Environmental Protection and Industrial Finance, which are in keeping with the development directions of ZIRI. Professor Guo expressed the wish of ZIRI to set up a joint laboratory with Hailiang Group.
Feng Hailiang expressed his heartfelt thanks to ZIRI for its hospitality, and said that Hailiang Group always adhered to the developmental philosophy of "People First, Honesty Win-win". He also expected that the cooperation with ZIRI would greatly enhance the impact of Hailiang in various fields.
On the morning of the same day, HKU delegation led by Professor Andy Hor paid a visit to Hailiang Group and signed Memorandum of Understanding with Hailiang on transfer of software copyright of iClass LMS (an HKU interactive learning platform) to Hailiang Group and relevant subsequent cooperation. Professor Hor said that he was pleased to see that HKU research teams were able to transfer practical technologies from labs to industries and provided a high-quality e-learning environment for mainland students through application of iClass.
The iClass interactive learning platform was developed by Dr. Wilton Fok of Department of Electrical and Electronic Engineering, HKU. It was originally used to promote e-learning in classroom after the Wenchuan Earthquake in Sichuan Province. Students can use tablet computers and other mobile terminals in class to interact with teachers through cloud network. Various functions and intelligent analysis of big data in iClass have improved classroom efficiency and teaching effect. In recent years, the software has been used in nearly 800 universities, secondary schools and primary schools, and has played an important role in smart education. iClass has won Hong Kong ICT Awards and Gold Award at National "Internet plus" Entrepreneurship Competition.