Prof. Liqiu Wang, Chair Professor of HKU Mechanical Engineering and Director of HKU-ZIRI Nanofluids and Thermal Engineering Laboratory, along with his postdoctoral researcher Dr. Xin Tang, published a comprehensive and authoritative review on fluids manipulation in the prestigious journal Materials Today (Impact factor: 26.4). The review focuses on the unconventional liquid processing using retention-proof interfaces with special highlight on the multi-scale surface textures. The most advanced strategy, design, and underlying physic are delineated and summarized in details. The review is a recognition of the team's research achievements on interfacial science and engineering. Details of the review may be found in the link at the end.
https://www.sciencedirect.com/science/article/pii/S136970212030273X
Materials Today is the flagship journal of the Materials Today family and is dedicated to covering the most innovative, cutting edge and influential work of broad interest to the materials science community.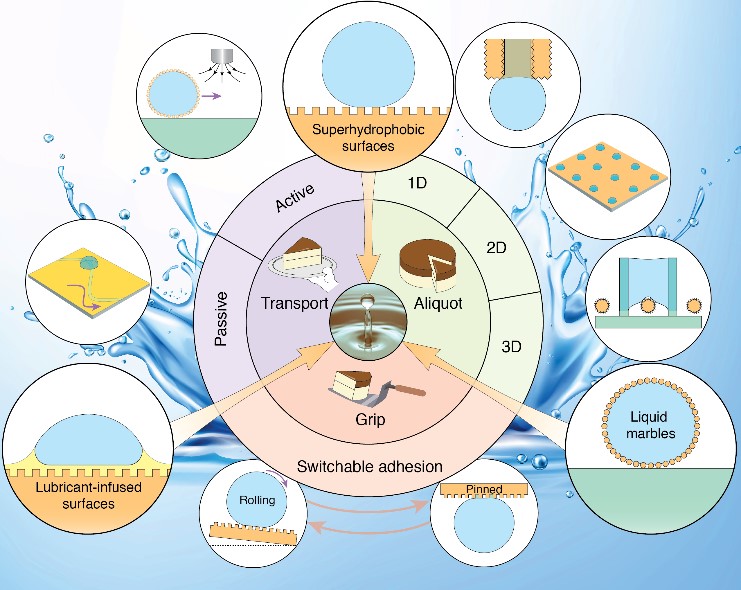 Design of multi-scale textured surfaces for unconventional liquid harnessing
Tang X., Tian Y., Tian X. W., Li W., Han X., Kong T. T. and Wang L. Q.*, Design of Multi-Scale Textured Surfaces for Unconventional Liquid Harnessing, Materials Today, 2020, https://doi.org/10.1016/j.mattod.2020.08.013.